Hotel Ambelia Village: Rooms, Villas & Prices
The rooms and villas are spacious and decorated in a traditional style, exhibiting Cypriot design and handicraft.
Rooms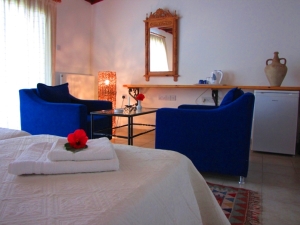 We have single and double rooms as well as large family rooms with 3 or 4 beds available.
All the rooms have air-conditioning/heating units to make visitors comfortable in all seasons. Furthermore they have a seating area, a bathroom with bath and WC and either a balcony or a terrace. They are equipped with twin beds, a fridge and coffee/tea making facilities.
Our 3 & 4-bed family rooms have an additional galleried bedroom.
Villas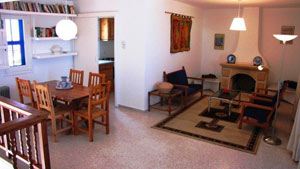 The villas are designed for families. They have 3 separate air-conditioned bedrooms that can sleep up to six people. They have tiled floors throughout. The accommodation includes a spacious living/dining room, a kitchen, a bathroom with WC and a shower room with an extra toilet. Large doors lead from the living/dining area to a terrace or balcony, from where you have an incredible view onto the Mediterranean Sea.
Prices
Our prices start from 29€ onwards per person/night. Breakfast included.

Please contact us so that we can give you our best price.

Prices - Long Term Accommodation
Prices depend on duration and type of accommodation.

Please contact us so that we can give you our best price.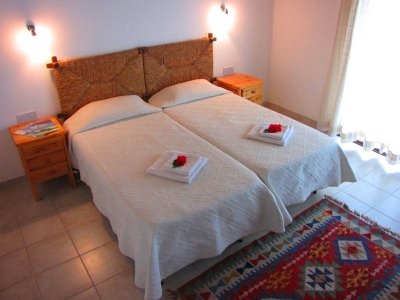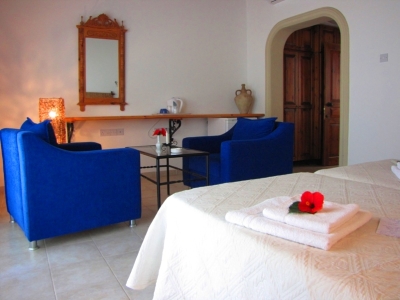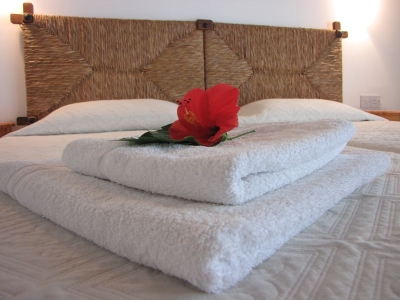 Ambelia Village is the right place for you